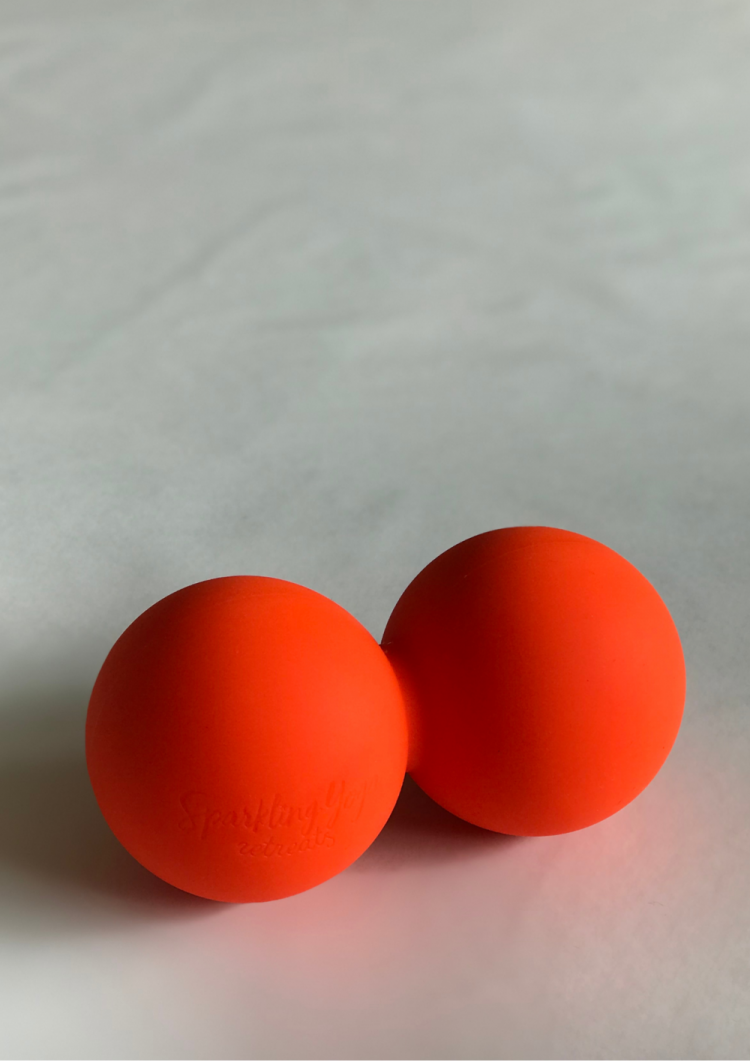 Double Myofascial Release and Pressure Point Ball for Back Massage
€ 25.00
UPDATE: receive a FREE mini-course on how to use your myofascial release balls with a purchase of two single balls (choose between natural cork or silicone) and one double ball.
Meet our bestseller: high quality DOUBLE myofascial release ball (also called Peanut Ball) that is very effective for release tightness in both deepest muscular and connective tissue (fascia). This particular ball is perfect for massaging the back – an excellent accessory for sacrum area as well as lower, middle, upper back and neck (occipital ridge).
Diameter of each ball that is a part of the "peanut" is 6.5cm (same size as blue silicone ball).
Some of the effects of a regular self-massage practice include:
Pain reduction

Feeling of ease in motion

Increased/improved range of motion

Reduction of inflammation

Better hydration of fascia
Material
food grade silicon ・ non-toxic・ has a good grip・no smell・very pleasant to the touch ・easy to clean
Hardness
medium to hard